Student and Graduate Opportunities
Penn Highlands Healthcare offers opportunities for college students and graduate medical students to get everyday experience and gain valued skills in your profession. We are doing our part to make sure families today – and in the future – get the care they need. We are helping to train tomorrow's nurses and physicians through our programs.
Summer Nurse Internship
The Summer Nurse Intern Program provides students with an opportunity to relate nursing theory to clinical practice. Our program is open to both sophomores and juniors and offers you the opportunity to work directly with a trained preceptor, 1-on-1! Our program is designed to aide our interns in developing time management skills, problem solving techniques, as well as gain experience and confidence in performing technical skills during a six week period.
Join Our Student Community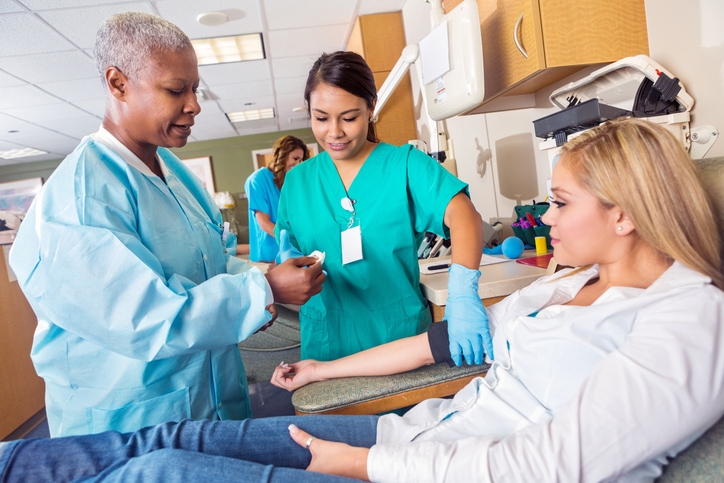 Family Medicine Residency
On a daily basis, the families living throughout our Central Pennsylvania communities rely on the care of family medicine physicians. This medical residency program offers opportunities for rotations and one-on-one time with attending physicians. It helps family medicine residents get the inpatient and outpatient training they need to prepare to meet the demands of rural health care.
Learn More
Psychiatry Residency
Here at Penn Highlands our Psychiatry Residency Program offers a one-to-one experience with the attending physician. We offer specialized inpatient and outpatient programs for children and adolescents, adults and for the geriatric population. We see patients from a diverse population with varied diagnoses. Our Psychiatry Residents Program is supported by Lecom and we are ACGME accredited and HRS approved. You will also have the unique opportunity to influence the building of a new program.
Learn More
Hear From Our Team
I'm a first year resident here at Penn Highlands and I'm originally from Queens, New York. My transition from being a medical student to a resident here it was pretty seamless. As with any transitions, there's obviously a huge learning curve but the people here had honestly made my transition as easy as possible. This program has really strong inpatient and outpatient curriculum so you can basically make what you want out of your three years here. If you want to be a hospitalist, you want to work in primary care outpatient, you want to do a fellowship, this program will train you to do any of those things.

Kishi Patel, DO
I think when you're applying into residency you should choose something first and foremost that you're very passionate about. For me, it was Family Medicine and I believe that the Family Medicine Program here at Penn Highlands is second to none. I would say that here at Penn Highlands, we are provided a ton of opportunity to pursue anything that we want to go into within Family Medicine and that we have a ton of support that allows us to do so.

Grant Schirmer, DO
My sister and I both wanted to become nurses for a while, my sister applied to PH Brookville first and loved working there, so I followed soon after. I have always wanted to work in the ED so when I saw a PCA position open up I applied immediately. I also did a summer internship through PH and that helped get my foot through the door to get a position as a nurse in the ED. I have always heard good things about PH, and I also live about two minutes away so it makes commuting a breeze. My orientation was fantastic, all of the nurses are willing to help and teach me. Everyone has a little different way of doing things and getting to see that was very helpful. Working independently after orientation was and still is stressful at times, but everyone is willing to help out and give advice on different things when I need it.

Kimberly Hiles, RN